Manfred-Weck-Haus
Steinbachstr. 19
52074 Aachen
Werkzeugmaschinenlabor WZL der RWTH Aachen
Prof. Dr.-Ing. Christian Brecher
Prof. Dr.-Ing. Fritz Klocke
Dr.-Ing. Christoph Löpenhaus
---
1050.00 €
Innovations in Bevel Gear Technology
---
840.00 €
Innovations in Bevel Gear Technology
I am a member of the WZL-Gear Research Circle.

Actual topics and trends in bevel gear technology are presented and discussed in this special-interest seminar which is well established among the international technical community. Nowadays customers require high performance bevel gears. Within this seminar current developments of design and calculation processes are introduced. Furthermore the new inventions in bevel gear production and quality inspection will be presented. The seminar gives an overview about the state of the art. Current problems in bevel gear production will be discussed in preparation for future research and developments. This conference will be offered with simultaneous translation into English.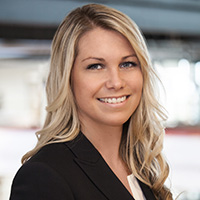 Maike Mertens , M.Sc.
Stellvertr. Leitung
Veranstaltungsmanagement
Tel.:
+49 (0)241 / 80 27120
Fax:
+49 (0)241 / 80 22575
E-Mail:
m.mertens@wzl.rwth-aachen.de
14.03.2018

time

topics

09.15
Welcome and Introduction
Prof. Dr. Christian Brecher, WZL, RWTH Aachen
09.30
Smart Solutions in the Age of Digitalisation
Dr. Tim Sadek, KLINGELNBERG GmbH
Design
10.00
Modern Methods for the Design of Bevel and Hypoid Gears
Dr. Christo Braykoff, MAN TRUCK & BUS AG
10.30
Coffee Break
11.00
Flexibility in All Design Steps for Requirements-Oriented Gear Calculation and Optimisation
Frank Seibicke, KLINGELNBERG GmbH
11.30
Design According to Requirements? But how? – Optimisation of Microgeometry by Means of Automated Variant Calculations
Andreas Lemmer, Daimler AG
Moritz Trippe, WZL, RWTH Aachen
12.00
Lunch
13.30
ISO Standardisation of Bevel Gears: Overview and Ideas on Method "A"
Dr. Joachim Thomas, ZG Hypoid GmbH
Measurement and Analysis Methods for Gearset Acoustics
14.00
Measuring Accuracy and Capability of Single Flank Test Equipment for Bevel Gears
Kamil Vêtrovec, GEARTEC.CZ s.r.o.
14.30
Efficient Characterisation of Noise-Critical Surface Structures
Marcel Kasten, WZL, RWTH Aachen
15.00
Coffee Break
15.30
Psychoacoustic Optimised Motion Graph in Bevel Gears
Prof. Dr. Hermann J. Stadtfeld, Gleason Corporation
Differential Bevel Gears
16.00
High-Performance Bevel Gears Based on Powder Metallurgical Forging Materials
Dr. Andreas Zeller, GKN Sinter Metals
16.30
Differential Bevel Gears – The System as a Result of the Optimised Component
Dr. Uwe Rütjes, Sona BLW Präzisionsschmiede GmbH
17.00
Visit of WZL Laboratory
19.00
Evening Event
15.03.2018

time

topics

Tools and Soft Machining
09.00
Analysis of Rolling Processes for Bevel Gear Cutting
Julia Mazak, WZL, RWTH Aachen
09.30
Consolidation of Bevel Gear Cutters and Blades
Prof. Dr. Hermann J. Stadtfeld, Gleason Corporation
10.00
Coffee Break
10.30
From Bar to Gear
Dr. Hartmuth Müller, KLINGELNBERG GmbH
11.00
InvoMilling CAD/CAM now for Straight Bevel Gears
Jochen Sapparth, Sandvik GmbH
11.30
Coffee Break
Hard Machining
12.00
5-Axis-Milling of Bevel Gears – First-Part-Right-Strategy
Dr. Rafael Bieker, GIFmbH & Co. KG
12.30
Hard-Power Skiving and Flexible Bevel Gear Production with UNIMILL
Prof. Dr. Hermann J. Stadtfeld, Gleason Corporation
13.00
Approaches for Process Monitoring in Bevel Gear Grinding
Dr. Julia Gerth & Simon Boström Leijon, Scania CV AB
Mareike Solf, WZL, RWTH Aachen
13.30
Get-Together with Snacks
Please fill in the form for your registration: