Manfred-Weck-Haus
Steinbachstr. 19
52074 Aachen
Prof. Dr.-Ing. Christian Brecher,
Prof. Dr.-Ing. Thomas Bergs,
Jens Brimmers
---
1095.00 €
Trends in Gear Soft Manufacturing
---
876.00 €
Trends in Gear Soft Manufacturing (Member of the WZL Gear Research Circle

In our seminar, you will learn about current developments regarding the processes and strategies for the pre-machining of gears as well as their possibilities and limitations. Experts from well-known companies in the fields of machine tools, tool technology and powertrain technology will talk about their experiences, opinions and visions. The event focuses on contributions from the industry, which are supplemented by research-oriented topics and offers the opportunity for the exchange of experiences and discussion.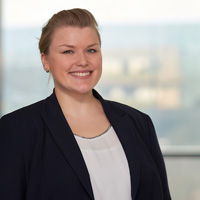 Sophia Wehmeyer, M.A.
Veranstaltungsmanagement
Tel.:
+49 (0)241 / 80 23614
Fax:
+49 (0)241 / 80 22575
E-Mail:
s.wehmeyer@wzl.rwth-aachen.de
program is not available yet.
Please fill in the form for your registration: