RWTH Aachen Campus
Production Engineering Cluster
Campus-Boulevard 30
52074 Aachen
Invention Center, KEX Knowledge Exchange
---
695.00 €
Innovation Day Digital Process Optimization
Bitte beachten Sie, dass die Rechnung von unserem Partner, dem Fraunhofer-Institut für Produktionstechnologie, gestellt wird.

In times of Industry 4.0, Internet of Things cyber-physical systems and artificial intelligence, the topic of data analytics is rightfully being more and more prominently present on the strategical agenda of many companies. The intrinsic value of data analytics is clear, i.e., it allows us to inspect the past behavior of our business, and furthermore, it allows us predict what is going to happen next. Many companies already have a large amount of historical data at their disposal, but are only rarely able to convert this big data into usable actionable data. This is where the Digital Process Optimization Innovation Day steps in. In this innovation day, we get an insight in how to obtain knowledge of our business processes, by means of analyzing historical data captured during the execution of these processes.
As a one-day impulse event, the Innovation Day conveys a general understanding of the diverse application possibilities of process-oriented data analysis. Furthermore, it highlights the relevant fields of technology and competence which ensure sustainable competitive advantages, through process awareness, for companies on their way to industry 4.0. The participants receive an overview of possible applications and best practices in process aware data analytics. The Innovation Day includes both a theoretical part on the current state of the art and a practical part in which course participants learn their first methods for process-oriented data analysis on their own PC using an industrial case study.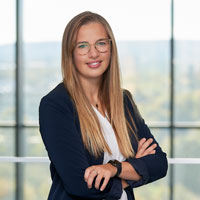 Katrin Schlemermeyer, B.A.
Veranstaltungsmanagement
Tel.:
+49 (0)241 / 80 23614
Fax:
+49 (0)241 / 80 22575
E-Mail:
k.schlemermeyer@wzl.rwth-aachen.de
Please fill in the form for your registration: